29th REX-INTERNATIONAL Team Meeting
Romania, October 3-5, 2023.

On the special event of the 29th REX Gathering, the 18 members of the REX-International team will join for three entire full days in ROMANIA
A REX Roundtable is your personal, advisory board composed of 15-18 smart and successful CEOs who meet regularly to help each other improve the performance of their business and the quality of their personal lives. REX carefully crafts the chemistry of each Roundtable so there are no competitors, strong similarities, yet a broad range of complementary expertise among the members.
REX is designed specifically for business owners who are passionate about getting better and achieving dramatically better results in four areas:
The performance of their business
Their leadership & management skills
Balance & quality of their personal lives
Personal and corporate relationship to the community
---
WE WANT YOU!
Do you believe in innovation and change? Are you exploring new concepts?
We are looking for a couple of new members who think differently and are willing to co-create the future of the fitness industry with us for a fitter and healthier planet.
The maximum number of members allowed for each team is 18, and we only accept one from each country.

Positions are already occupied by UNR members for Iceland, France, Ireland, Italy, Latvia, Estonia, Lithuania, Finland, Portugal, Netherland, Spain, Brazil, Mexico, Colombia, Dominican Republic, Chile, Peru, Ecuador, Norway, Saudi Arabia, Greece, Cyprus, Poland, Switzerland, Sweden, Singapore and Romania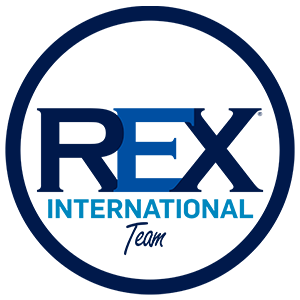 Contact us for more information or to join:
rex.emea@rexcommunity.com
---