30th REX-INTERNATIONAL Team Meeting
SWITZERLAND, Jen 30th - Feb 1st, 2024
The REX-International team members will gather for their 20th Gathering in Switzerland
𝗣𝗔𝗨𝗦𝗘, 𝗧𝗛𝗜𝗡𝗞 and 𝗙𝗢𝗖𝗨𝗦 to win in business and life.

𝗨𝗻𝗽𝗿𝗲𝗱𝗶𝗰𝘁𝗮𝗯𝗶𝗹𝗶𝘁𝘆 is a defining characteristic of running a business today, and it's only expected to get worse.

During theses times of uncertainty it can become easy to feel 𝗶𝘀𝗼𝗹𝗮𝘁𝗲𝗱 and 𝗼𝘃𝗲𝗿𝘄𝗵𝗲𝗹𝗺𝗲𝗱 as a #CEO and #entrepreneur.

Finding a 𝗣𝗟𝗔𝗖𝗘 and the 𝗧𝗜𝗠𝗘 to slow down – 𝘱𝘢𝘶𝘴𝘪𝘯𝘨, 𝘵𝘩𝘪𝘯𝘬𝘪𝘯𝘨 and 𝘧𝘰𝘤𝘶𝘴𝘪𝘯𝘨 – with a trusted "𝘚𝘵𝘳𝘢𝘵𝘦𝘨𝘪𝘤 𝘗𝘦𝘦𝘳 𝘈𝘥𝘷𝘪𝘴𝘰𝘳𝘺 𝘛𝘦𝘢𝘮", can 𝗮𝗰𝗰𝗲𝗹𝗲𝗿𝗮𝘁𝗲 your business and life 𝘀𝘂𝗰𝗰𝗲𝘀𝘀.

Investing in your 𝗯𝘂𝘀𝗶𝗻𝗲𝘀𝘀 and 𝗹𝗲𝗮𝗱𝗲𝗿𝘀𝗵𝗶𝗽 𝗱𝗲𝘃𝗲𝗹𝗼𝗽𝗺𝗲𝗻𝘁 is critical in times of uncertainity.
---
WE WANT YOU!
Do you believe in innovation and change? Are you exploring new concepts? We are looking for a couple of new members who think differently and are willing to co-create the future of the fitness industry with us for a fitter and healthier planet. The maximum number of members allowed for each team is 18, and we only accept one from each country. Positions are available for Germany, China, Austria, Denmark, India, Japan, UAE, Israel, Thailand, South Africa, Canada, United Kingdom and others.
Positions are already occupied by UNR members for Iceland, France, Ireland, Italy, Latvia, Estonia, Lithuania, Finland, Portugal, Netherland, Spain, Brazil, Mexico, Colombia, Dominican Republic, Chile, Peru, Ecuador, Norway, Saudi Arabia, Greece, Cyprus, Poland, Switzerland, Sweden, Singapore and Romania

Contact us for more information or to join:

rex.emea@rexcommunity.com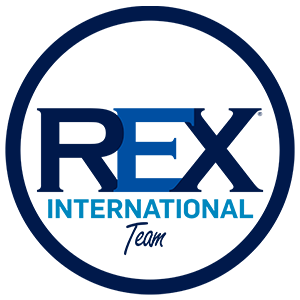 ---