25th REX-INTERNATIONAL Team Meeting.
Portugal, June 08-10
On the special event of the 25th REX Gathering, the 16 members of the REX-International team will join for three entire full days in PORTUGAL
Innovating products and services is not always enough to remain competitive, sustainable and profitable. Faced with any radical changes on the horizon in your sector, it is necessary to know how to understand when the time has come to change your Strategy, in whole or in part, and therefore your Business Model and the Corporate Culture that supports it.
SO... WHAT TO DO?
EXPLOIT THE POWER OF PEERS
REX is a global reality that connects brilliant minds and unites them in a genuine collaboration that engages the participants in a stimulating flow of insights. This harmony created among the members allows everyone's experiences and knowledge to be shared, discussed, taken as an example, to set off healthy challenges to support and inspire each other.
---
6 OUT OF 12 AGENDA TOPICS:
Gamification: a workshop to better understand the Gaming world and find new ideas to innovate the fitness industry.

Sales: new PT & Membership sales Startegies

Business Models: new concepts in Premium, Budget and Boutique segments.

Aggregators: their impact on the fitness market

Digitalization: new solution to build smarter clubs.

Club Tour Grupo Gymnasium: debriefing of explored ideas

...
GUEST SPEAKERS

> HUGUES RICOUR <
Video Game Producer / Digital Transformation & Gamification Consultant
GAMIFICATION FOR THE FITNESS INDUSTRY

> DIOGO VIDIGAL <
CEO TRIB3 Group
NEW PT AND MEMBERSHIP SALES STRATEGIES
---
Contact us for more information or to join:
REX European CEO Fausto Di Giulio
fausto.digiulio@rexroundtables.eu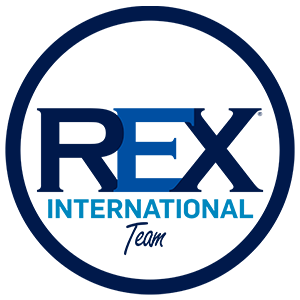 Download REX Flyer
---