26th REX-INTERNATIONAL Gathering
SINGAPORE Aug 30 - Sep 01, 2022

On the special event of the 26th REX INTERNATIONAL Gathering, JOIN the exclusive group of 18 international fitness clubs owners and CEOs, managing more than 1,690 locations in 40 countries.
This selected team of smart, diverse, and visionary PEERS will help you to CLARIFY the most important areas of your company that need improvement, to SPOT new trends that will transform the industry and MAKE better business decisions.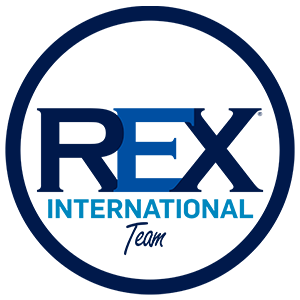 The 3 most important KPIs to survive and thrive in 2023
To survive 2023, you need to grow the following Key Performance Indicators now. These main Healthy Metrics will predict if your fitness clubs will die, survive, or thrive in the challenging 2023.
They are:
▶ CASH: "cash is king"
▶ EBITDA MARGIN: arrange a great exit strategy
▶ NUMBER OF CLIENTS: the "full restaurant" effect is what will attract new customers, growing your Cash Flow and EBITDA
---
How to increase these 3 HEALTHY METRICS?
If you think you have a problem in one or more of these HEALTHY METRICS and need to improve your business, here is the most effective and quickest tool to increase them: REX ROUNDTABLES.
Come to SINGAPORE to exchange ideas and best practices with other 18 colleagues that, together, manage more than 1.690 gyms in 40 countries. This exchange of insights will help you in these sectors:

▶ STRATEGY CHECK-UP: Use the experience of 17 other smart colleagues to assure that your Business Model and Strategic Plan are ready for the future.
▶ 2023 TRENDS: Know directly from other colleagues what is happening around the world to be aware of the next TRENDS and FADS and anticipate threats and opportunities.
▶ PERSONAL ISSUES: Solve your main problems with unbiased and selfless feedbacks from your peers.
---
GUEST SPEAKERS & MEMBER SHARING



"Fitness Trends 2023"
John Young
Vice President, Pan Asia Commercial Sales - MATRIX

"Learnings from visiting the world's top gyms and studios"
Jack Thomas
CEO - Fitness Business Asia Podcast

"Social and economic impact of the health and fitness industry"
Andrea Bell
Co-founder - Inspire Brands Asia

"Metaverse: Implications for the Health, Fitness and Wellness Industry"
Robert Sawhney
Director of Strategy adn Development - Life Fitness

"OliveX: building a Fitness Metaverse on the Blockchain"
Andy Hall
Head of Commercial - OliveX

"Member Sharing"
Fahad Alhagbani
Co-Founder & CEO - Armah Sports Company

"Member Sharing"
Aleksander Wilewski
Founder and Chairman - TOTALFITNESS

"Member Sharing"
Sean Tan
President and Co-Founder - Singapore Fitness Alliance (SFA)

"Member Sharing"
Paula Caleca
CEO - Grupo Gymnasium
---
Identifying together the impact of the next 20 Fitness business trends
The next year will be very challenging.
To anticipate the future, make the right business decisions and to avoid being disrupted, the worst thing you can do is to isolate yourself.
Come to SINGAPORE to spend 3 full days with a selected group of diverse, smart and visionary colleagues, and explore together the 20 trends with the most potential to disrupt the Fitness Industry. The trend categories are:

▶ DIGITAL & TECHNOLOGIES
▶ END USERS
▶ BUSINESS MODELS
▶ MACROECONOMICS AND GEOPOLITICS
▶ MARKET & COMPETITION
---
Would you like to become part of this powerful REX-International team of high-caliber executives who share their perspectives to help you to succeed in business and life?

Contact us for more information or to join:
REX European CEO Fausto Di Giulio
fausto.digiulio@rexroundtables.eu
---